Transformations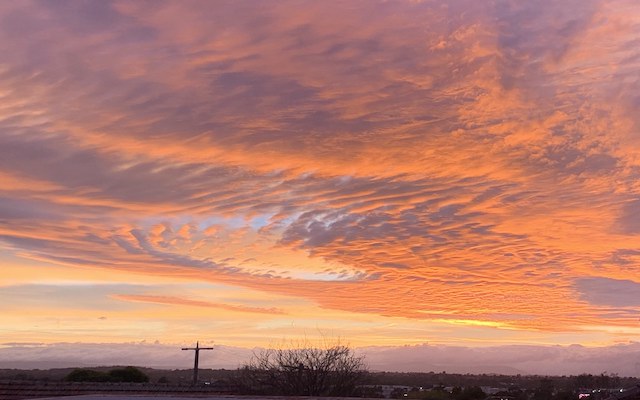 Conductor: Gerald Keuneman OAM
Date: Sunday 20th March 2022
Time: 2.30pm
Venue: Preston City Hall
---
The Music
Brahms
Symphony 3
Verdi
Overture to the force of Destiny
Luke Severn
Transfiguring The Sky
A new composition commissioned by the Preston Symphony Orchestra
---
About the Concert
The Preston Symphony Orchestra opens its 2022 concert season with works by Verdi, Brahms and young Melbourne composer Luke Severn.
Enjoy the passion of classical music in the heart of Darebin as the Preston Symphony Orchestra returns to live performance!
Under the baton of conductor Gerald Keuneman OAM, the opening concert for 2022 includes Verdi's dramatic overture to the opera 'The Force of Destiny', the world premiere of 'Transfiguring The Sky', a new work by Luke Severn, and the Romantic splendour of Brahms' Symphony No. 3. This is a concert to thrill the hearts of music lovers everywhere.
Composer Luke Severn will be joining the audience to hear the world premiere performance of his new work, Transfiguring The Sky. It's a work grounded in Victoria and its landscape.
Luke was interviewed by 3MBS about 'Transfiguring The Sky' on Tim Hannah's 'Music in Melbourne' show, broadcast on the 5th of March. Listen to the interview at https://3mbs.org.au/programs/music-in-melbourne/ (select the 5th March show; the interview starts at 11 minutes and 40 seconds into the show).
---
About Luke Severn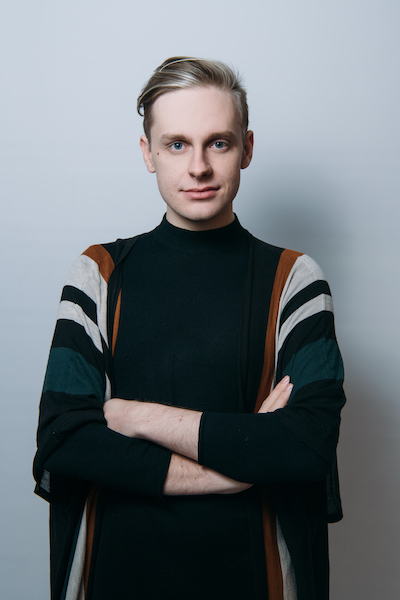 Concert cellist, composer, and conductor, Luke Severn possesses a musical voice of great versatility and passion. Noted for his expressive performances and dynamic and engaging personality he is emerging as an artistic tour de force in the Australian musical landscape.

As a soloist, Luke is a champion of both the standard concerto literature and new exciting works for cello and orchestra. In recent seasons he has performed as a soloist with The Monash Academy Orchestra, The Frankston Symphony Orchestra, The Essendon Symphony Orchestra and the Melbourne Sinfonia among others. In 2018, through Spark Youth Dance Company's production of Ariadne, Luke gave the Australian Premiere of the Concerto for Cello and Strings (2008) by British-Bulgarian composer Dobrinka Tabakova.
A highly sought-after chamber musician, Luke has performed in festivals and chamber music series throughout Australia, Europe and North America. Performing alongside duo partner and pianist Elyane Laussade, he performs across Australia throughout the year. In recent seasons (2017, '18 & '19) he has toured North America performing alongside violinist Andrew Sords and pianist Cheryl Duval, performing trio programs by Brahms and Beethoven. In November 2019 Luke gave his New York City debut performing alongside NYC-based composer and pianist Evan Fein as part of a recital tour of both the East and West coasts of the USA.
As a composer, Luke's works represent a deep level of empathy towards time, place and emotions, with a particular focus on the intimacy of chamber ensembles. He is a recipient of the ABC Classic Australian Music Fund to commission and record his suite of 7 short pieces based on poems by Stephen Crane for oboe, soprano saxophone. His music has been performed throughout Australia as well as in Europe, North America and Asia. He has been lucky enough to write for many of Australia's finest virtuosi, including pianists Yasmin Rowe and Elyane Laussade, saxophonist and conductor Joseph Lallo, oboist Briana Leaman, soprano Kelsey Cotton, all of whom have given premieres of Luke's work throughout the world. Luke has several commissions coming seasons (2021 & '22) including Concerto for Saxophone and Orchestra, and piece of choir and piano commissioned by the Friends of the U3A Frankston.
Luke became the Artistic Director and Principal Conductor of the Bendigo Symphony Orchestra in July 2019, and in January 2021 assumed the position of Artistic Director for the Gisborne Singers. As a passionate educator he is also the Artistic Director of Melbourne Masterclasses, through which he is able to run a plethora of musical training initiatives both in person and online. He also teaches in his private studio in Melbourne as well as directing many community music initiatives and is currently the choirmaster of the Frankston U3A.
To connect and learn more about Luke's, composing, conducting, recordings, and teaching, please visit him at www.lukesevernmusic.com
About 'Transfiguring The Sky'
'Transfiguring the Sky' is inspired by the connection between us and the sky and its ability to influence our thoughts and feelings. In particular when driving between Melbourne and Bendigo, passing through the Macedon Ranges and coming out the other side, the sky never fails to transform itself into something completely different, always offering a new perspective and most importantly a new light on thoughts and feelings for the day.
---