Youth Concerto Competition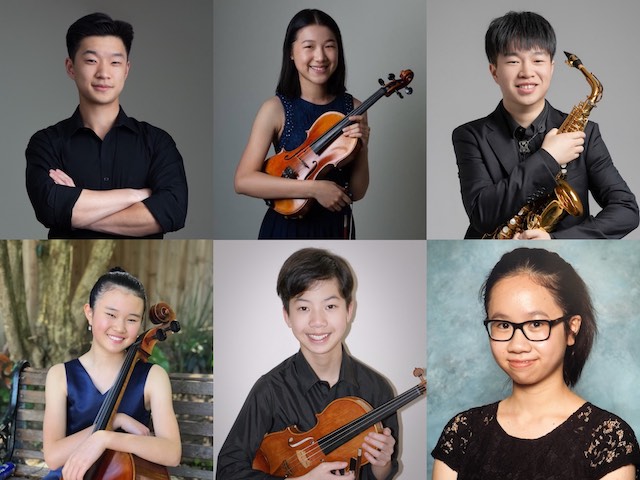 Date: Sunday 10th September 2023
Time: 2.30pm
Venue: Preston City Hall
Conductor: Gerald Keuneman OAM
Compère: Phillip Sametz
Adjudicator: Molly Kadarauch
---
Congratulations to all the contestants in the 34th Youth Concerto Competition. The winner was Jasmine Lai and the audience prize went to Nicholas Feng.
Many thanks to all the entrants to the Youth Concerto Competition 2023 who participated in the auditions on 24 May.
Many thanks also to adjudicator Molly Kadarauch, Mayor of Darebin Julie Williams who presented the awards, and the audience for their warm support.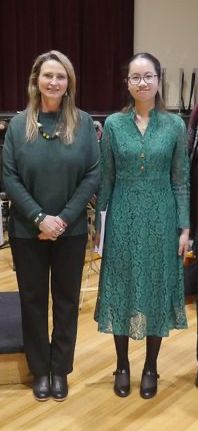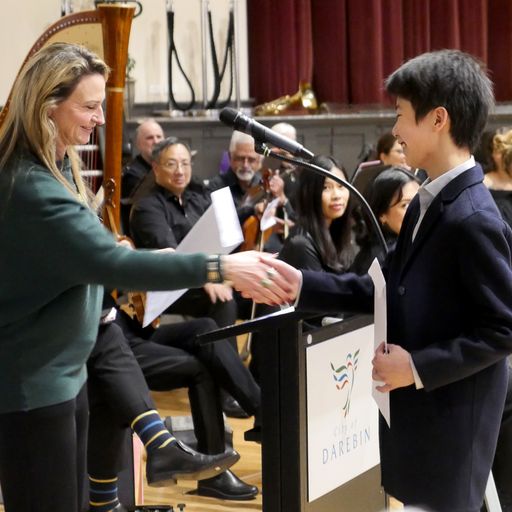 ---
About The 2023 Youth Concert Competition Concert
The Preston Symphony Orchestra Youth Concerto Competition commenced in 1988. The aim of the competition is to give young musicians the opportunity to play with a symphony orchestra under concert conditions.
For the 2023 competition, six finalists were selected from a very competitive field to play at the concert on 10 September:
Lachlan Chen – Sibelius violin concerto, 1st movement
Hillary Cheng – York Bowen viola concerto, 1st movement
Nicholas Feng – Lalo Symphonie Espagnole for violin, 1st & 5th movements
Jasmine Lai – Beethoven piano concerto no 1, 1st movement
Tom Lowe – Glazunov concerto for Alto Sax
Lieun Park – Dvorak cello concerto, 1st movement
The Preston Symphony Orchestra is particularly grateful to Bernie's Music Land who hosted the auditions.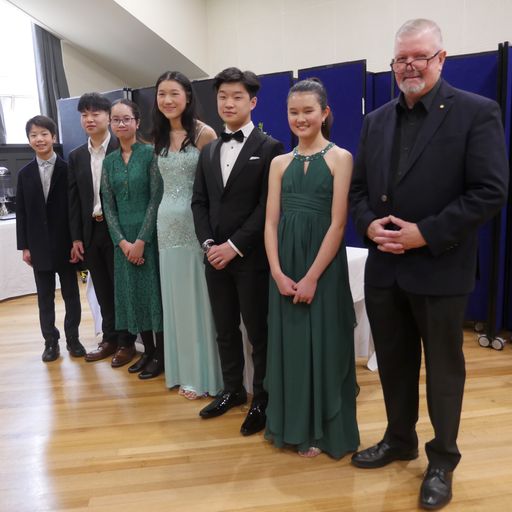 ---
The Music
Sibelius violin concerto, 1st movement
York Bowen viola concerto, 1st movement
Lalo Symphonie Espagnole for violin, 1st & 5th movements
Beethoven piano concerto no 1, 1st movement
Glazunov concerto for Alto Sax
Dvorak cello concerto, 1st movement
---
The Contestants
Lachlan Chen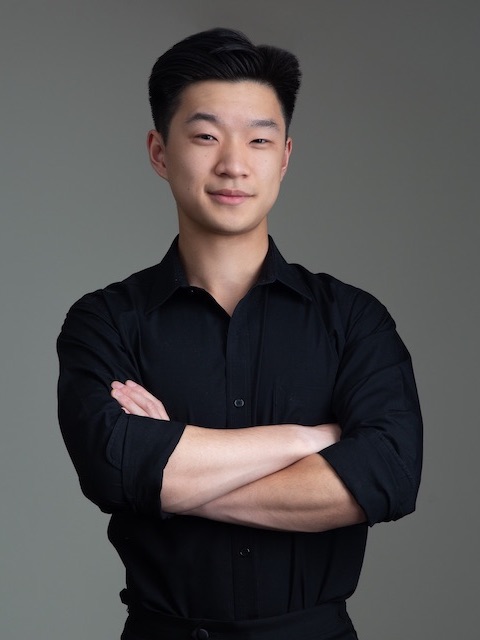 Lachlan, 18 years old, is a violinist studying with William Hennessy AM where he continues to gain great experience in both solo and chamber music.

Lachlan received an encouragement award in the 2022 Melbourne Recital Centre Bach Competition. He performed as a soloist with the Scotch College symphony orchestra in 2021, and again as a soloist on their 2023 Europe music tour. Lachlan has played in many Australian Youth Orchestra and Melbourne Youth Orchestra programs. He also led the Scotch College academy strings in 2022.

Lachlan is currently a student at the University of Melbourne. Outside of his studies, Lachlan loves music, chess, and sports.
---
Hillary Cheng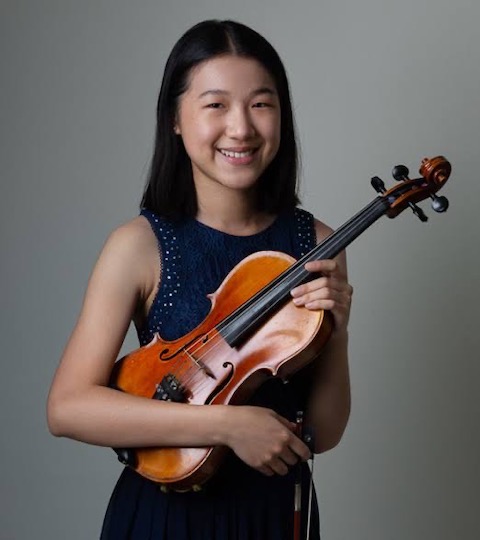 18-year-old violist Hillary Cheng, began learning the Viola at the age of 6 and was admitted to the Junior Music Program at Hong Kong Academy for Performing Arts (HKAPA). She is currently studying with Wenhong Luo at the Melbourne Conservatorium of Music and previous teachers include Alexandra Hiew and Felix Ungar. At the age of 11, Hillary attained LTCL in Viola Recital from the Trinity College of London and was featured in an episode of 'The Talent' on 3MBS in 2021.
She has performed in masterclasses with Francesca Hiew (Australian String Quartet) and Howard Penny (Australian National Academy of Music). In 2022, Hillary was also invited to perform in a tertiary level quartet for the Mimir Chamber Music Festival. Currently, Hillary is a member of the Auburn Quartet which was selected to participate in the Mimir Chamber Music Festival taking place in Texas and part of the University of Melbourne Symphony Orchestra that will be touring internationally in Singapore later this year.
---
Nicholas Feng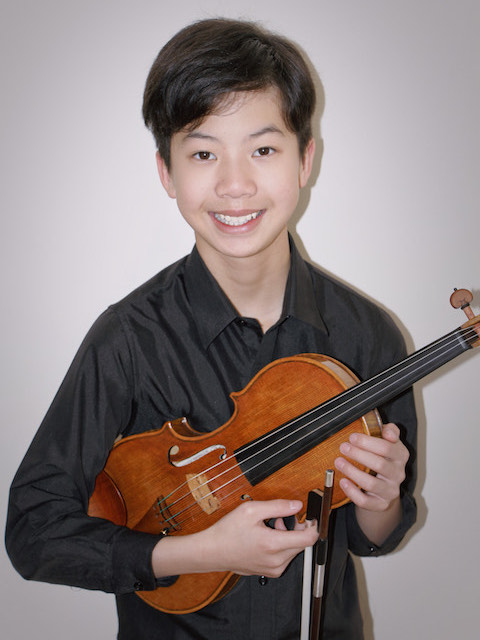 Nicholas Feng, 12 years old, is currently studying violin with Prof. Dr. Robin Wilson and MSO violinist Mark Mogilevski. He is also a piano student of Dr. Kenji Fujimura. Nicholas began his musical journey on piano at a young age. At age 8, he discovered his love for the violin sound and began violin studies with Mrs. Christine Johnson. With his natural musicality and piano background, Nicholas quickly displayed remarkable progress in violin learning. After two years of studies, Nicholas received numerous prizes in the local eisteddfods, including 1st prizes from Boroondara Eisteddfods, Monash Music Festival, Bendigo Strings Competition, Latrobe Valley Eisteddfod, etc. In 2022, Nicholas received 1st place in the Stella Nemet Award for strings, awarded by the Musical Society of Victoria. In the same year, Nicholas was awarded a music scholarship to study at the Camberwell Grammar School. During his school time, Nicholas receives tremendous support and encouragement from the fabulous music teachers, especially Ms. Rachel Atkinson, Ms. Lisa Grosman, and Dr. Leigh Harrold.
Nicholas is always eager to expand his repertoire and explore different musical styles. He has performed in several violin masterclasses given by violinist Alexandre da Costa, Rachael Beesley, and Dr. Anna McMichael. Besides solo performances, Nicholas is active in his school orchestra and chamber music groups. He also held several principal positions in youth orchestras outside school. Through these experiences, Nicholas learns the art of musical conversation and forms lasting friendships with musicians.

Nicholas' musical accomplishments extend beyond the concert stage. He is committed to giving back to his community by volunteering at retirement homes, charity, and 3MBS broadcasts, bringing joy and inspiration to those in need through his violin and piano performances. Outside of music, Nicholas has a great passion for reading, playing table tennis, food, and travelling.
---
Jasmine Lai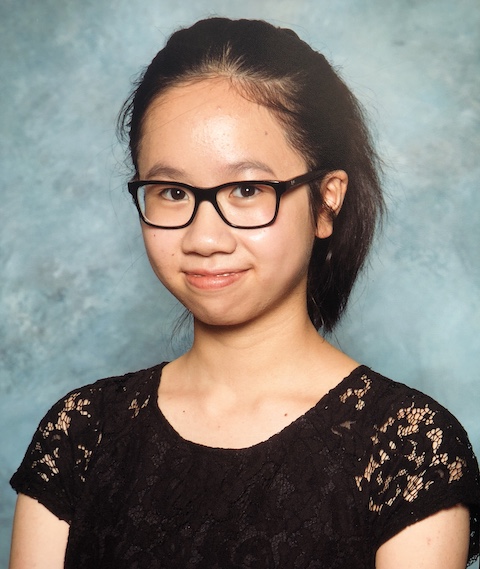 Jasmine is a multi-awarded young composer pianist. She is currently a year 11 student in Victorian College of the Arts Secondary School (VCASS). As a pianist under the tutelage of Professor Glenn Riddle, her most significant achievement was the award of Sydney Eisteddfod Junior Pianoforte Scholarship in 2021. Other major awards include Margaret Green Junior Pianoforte Scholarship (2021), Phyllis MacDonald Piano Scholarship (2022), DES Stevenson Award (2016), EDA Schurmann Memorial Award (2020), Grand Prix Award from New York Glory International Piano Competition (2023) and International Piano Competition Online (2023), Best Classical Music award in WPTA Singapore International Piano Competition (2022), Best performance contemporary composer in WPTA Spain International Piano Competition (2022), 1st prize winner in Orbetello International Piano Competition (2022), The Bach Pianist Competition (2023) and Great Piano Masters Competition (2023). In 2022, she performed as soloist with Camerata Orchestra and won 2nd prize in Piano Concerto Award. Besides solo performance, she is also active in chamber music and a percussionist in Melbourne Youth Orchestra.

In composition, she is currently learning from Dr Tony Gould. She was winer of ACMF National Songwriting Competition (Instrumental category) (from 2015 to 2017) and recipient of Tony Dorembus Original Composition Award. In 2016, she was invited to perform her winning piano solo composition "Waltz in C major" in a World Composer Recital in Vienna Erhbar Hall. In 2019, 2021 and 2022, she was one of selected winner composers in Artology Fanfare Composer Competition with her orchestral compositions performed live by different Youth Orchestras in Australia. In 2021, she won the prestigious David Henkels Composition Award by Music Society Victoria with her ensemble composition "2020" broadcasted by 3MBS. Recently, her debut professional publication called "Starry Lavenders" can be found and purchased via the following link: https://www.sgmusic.online/product-page/starry-lavenders-by-jasmine-lai. Her latest orchestral work "Wilderness 2.0" was just premiered by Melbourne Youth Orchestra in June 2023.

Her goal in music journey is to become a conductor and perform her own piano concerto with live orchestra under her conducting in the future.
---
Tom Lowe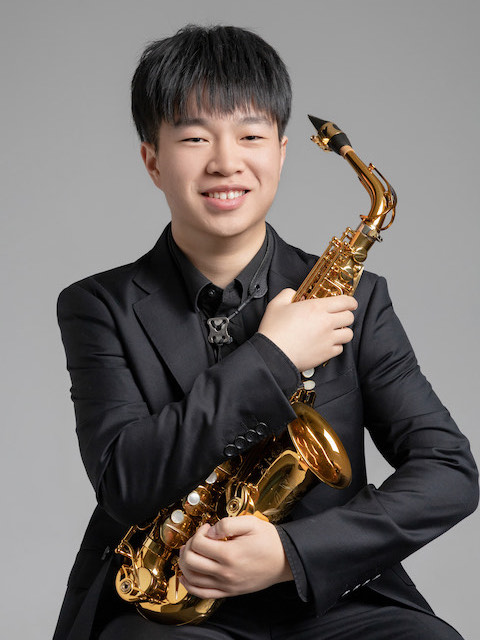 18 year old Saxophonist Tom Lowe began his journey with music at the age of 9 when he first picked up a saxophone. Since then, Tom has undertaken AMEB grade exams throughout his youth and has recently completed his Licentiate Diploma from Trinity College London early in 2022.
Tom is an active performer, competing in and receiving first prizes from multiple competitions both locally and internationally. Aside from performing as a soloist, Tom is passionate in ensemble playing, working with Melbourne Youth Wind Symphony and various chamber ensembles at the Melbourne Conservatorium Young Artists Academy.
Tom currently partakes in instrumental studies with Justin Kenealy and has collaborated and worked with professionals and educators from around the world. As a year 12 student at Victorian College of the Arts Secondary School, Tom plans to further develop his musical studies in tertiary education and plans to travel overseas to attend performance opportunities and competitions.
---
Lieun Park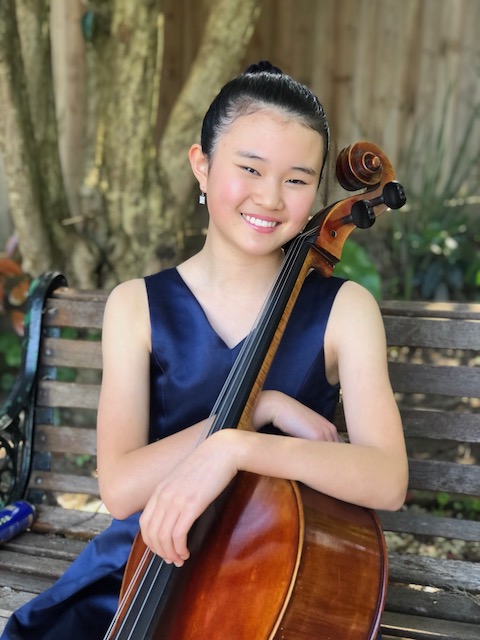 Lieun is 14 years old and is currently year 9 at Caulfield Grammar School. She began playing the cello at the age of seven and is currently studying with David Berlin (MSO).
Lieun achieved her AMusA in 2021, and was named a finalist for the Bach Competition in 2020 and 2023, receiving an encouragement award for the 2020 finals at 11 years old. She has also achieved the winning prize for the Music Society of Victoria's 12, 15 and 18 under competitions. In 2022, she was awarded first place in the Polish Music Competition (PolMusicA). Additionally, she competed in the online WorldVision classic at home music contest, making it to the semi-finals.
Lieun is a very energetic musician, and her dream is to become an orchestral musician. She has already started building on this dream of hers by performing under the guidance of multiple famous conductors while participating in the ACO (Australian Chamber Orchestra) Academy and AYO (Australian Youth Orchestra) programs. She has been actively participating in Melbourne String Ensemble from 2020 as a cello section leader with whom she performed a solo concerto last year. Her hobbies involve singing, dancing, video creation and guitar playing.
---
Phillip Sametz
Compère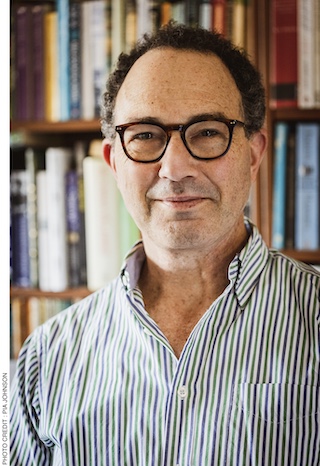 Phillip Sametz has spent his working life advocating for music and musicians – in print, online, on air, on stage and as tour leader.
In 2021 and 2022 he has led six tours for Renaissance Tours, taking groups to – among other cultural events – the Adelaide Festival, the Coriole Music Festival in South Australia's McLaren Vale and the Australian Festival of Chamber Music in Townsville.
His annotations and articles appear regularly in the program books and web pages of the Australian symphony orchestras, Victorian Opera, State Opera of South Australia and the Melbourne Recital Centre. His history of the Sydney Symphony, Play On!, was published by ABC Books. He is currently programs editor for the Adelaide Symphony Orchestra.
On ABC Classic FM, between 2008 and 2017, he presented The Past and the Curious, Screen Sounds, Sunday Recital and Classic Breakfast, as well as many documentaries and concert broadcasts. Since 2019, he has helped mentor aspiring music professionals as tutor for the Words About Music course at the Australian Youth Orchestra's annual National Music Camp.
---
Molly Kadarauch
Adjudicator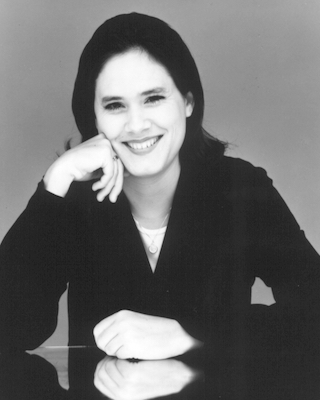 MOLLY KADARAUCH, is one of Australia's pre-eminent and versatile cellists. Originally from California, in her youth she was a student of Irene Sharp (CA) and Joan Dickson (Purcell School of Music, London). She received her Bachelor's of Music studying under Laurence Lesser (student of Piatigorsky) and for postgrad as a Fulbright scholar with Wolfgang Boettcher (Former principal of the Berlin Philharmonic) before relocating to Australia.
She joined the Australian Chamber Orchestra as a core member and Associate Principal cellist from 1996-2004. In 2004 she decided to move to Melbourne (her favourite touring venue) where she built a diverse freelance career as a soloist and chamber musician both nationally and abroad. In 2010 she co-founded Sutherland Trio together with Elizabeth Sellars (violin) and Caroline Almonte (piano) who have made regular performances at the Melbourne Recital Centre, broadcasts for ABC Classic and 3MBS, and toured nationally. Other notable engagements have included tours to India and Australia with the Australian World Orchestra and as a soloist at the Melbourne International Cello festival. She has also appeared as guest principal with many of Australia's major orchestras.
Molly is also a renowned and passionate educator, and has taught cello students from the Queensland Conservatorium, Melbourne Conservatorium, ANAM and Australian Youth Orchestras.