Youth Concerto Competition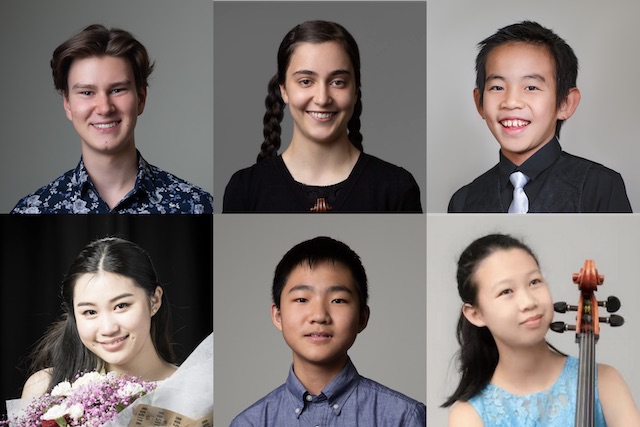 Date: Sunday 4th September 2022
Time: 2.30pm
Venue: Northcote Town Hall Arts Centre
Conductor: Gerald Keuneman OAM
Compere: Phillip Sametz
Adjudicator: Jenny Khafagi
---
Thank you to all the wonderful musicians who auditioned for the PSO Youth Concerto Competition 2022. The standard was very high, across a very broad range of instruments and repertoire.
This year we were delighted to have Phillip Sametz as compère and Emma Sullivan as the competition adjudicator.

The overall winner was Ben Fu, who played the 1st movement of the Prokofiev Concerto no 3.
The audience prize was awarded to Yuro Lee, who played the 1st movement of the Mendelssohn Violin concerto in E minor.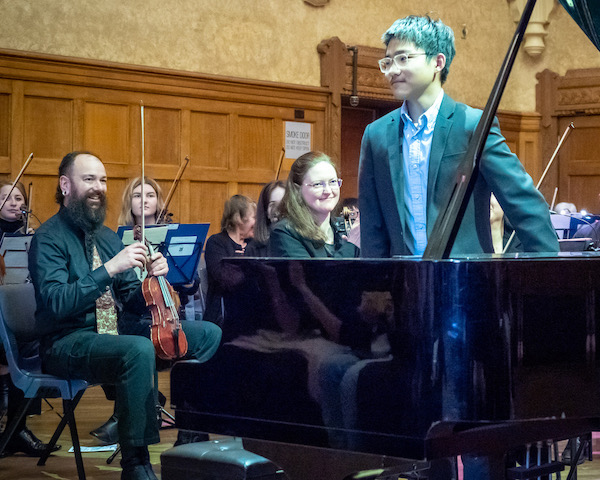 The finalists who played at the concert on Sunday 4 September were:
Dillon Chan
Piano
Chopin Piano Concerto no 2 in F minor, 1st movement
Ben Fu
Piano
Prokofiev Concerto no 3, 1st movement
Yuro Lee
Violin
Mendelssohn Violin concerto in E minor, Op. 64, 1st movement
Jamie Miles
Viola
Clarke Viola Sonata (arr for orchestra by Ruth Lomon), 1st movement
Louise Turnball
Violin
Dvořák Violin Concerto in A minor, Op.53, 1st movement
Maggie Wang
Cello
Haydn C major Cello Concerto, 1st movement
Please scroll down to view biographies!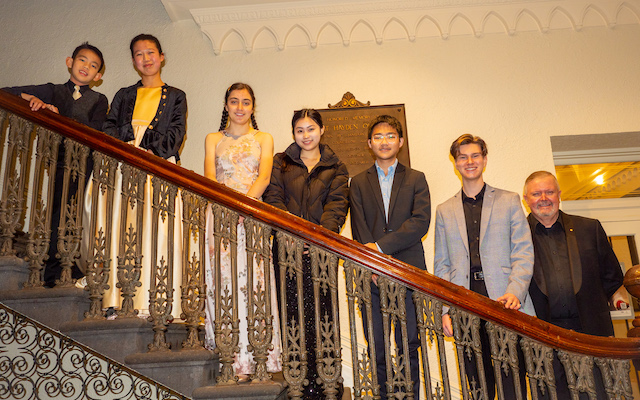 ---
The Youth Concerto Competition is sponsored by:
---
About The Contestants
Dillon Chan – Piano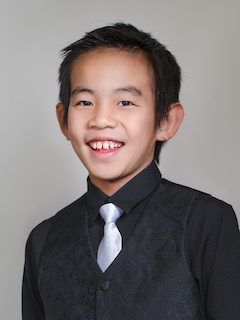 Dillon Chan is a 9-year-old Melbourne-born pianist studying with Glenn Riddle. He is currently a Year 5 student at Wesley College and is currently preparing for his LMusA piano exam. He has achieved many first-place piano awards in Australia, and at the age of 6, won his first international competition prize. In 2021, Dillon won many placings in open age piano competitions and several special awards, such as the Sadie Brown Memorial Award (Ringwood) and the Grace Ross Memorial Prize (La Trobe Valley).
In 2022, Dillon was awarded the overall winner of the 2022 Steinway Youth Piano Competition Australia and will represent Australia in the upcoming Steinway Southeast Asia Pacific Regional Finals. Dillon also represented Australia in the 29th International Fryderyk Chopin Piano Competition for Children and Youth in Poland where he was awarded 1st place in Group I.
Off the piano bench, Dillon loves sports and is representing his school in swimming and cross-country running. He is also an intermediate chess player, as well as a bursary winner in the state science talent search. Dillon has been donating many of his prizes and prize money to music education in the community. He hopes to be a concert pianist or an anaesthetist like his father.
---
Ben Fu – Piano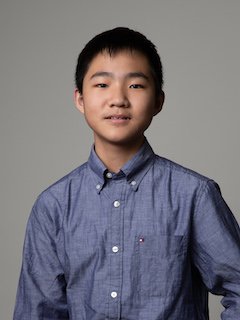 Seventeen-year-old Ben Fu was born in ChengDu China where he began piano studies at the age of 7, before migrating to Australia. Ben is now a Year 11 student at Patterson River Secondary College.
Ben studies piano with Glenn Riddle and has won numerous prizes in both China and Australia, mostly recently winning 1st Prize in the Polish Music Competition Australia, 1st Boroondara Eisteddfod Concerto Competition and several competitions in Eisteddfod by the Bay. Ben has also broadcast on 3MBS radio many times.
Ben favourite composer is Bach, he wishes to play Bach's Goldberg Variations for his audience one day.
---
Yuro Lee – Violin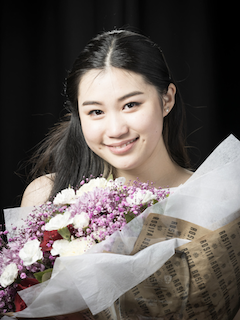 Yuro started playing the violin at the age of 7 years old. Her nationality is South Korean; she was born and raised in Brisbane, Australia. Yuro is currently 19 years old, and studies at the Queensland Conservatorium with Michele Walsh in first year of university. Playing the violin used to be one of her hobbies, but her love for music grew as she began to explore the variety of repertoire available for the violin.
Besides listening to classical music, Yuro also likes to listen to pop music. She enjoys watching movies and spending time with her family and friends. She looks up to violinists such as Sarah Chang, Bomsori Kim and Leonidas Kavakos and likes to watch them perform through videos on Youtube. She appreciates the bright tone of the violin that makes it stand out from other instruments and enjoys the difficult technical skills of the violin that can be used to show off the beauty and excellence of the musical instrument.
Yuro enjoys listening to expressive and romantic music that conveys a deep and emotional message to the audience – music that leaves the audience in awe. In the future, she hopes to study abroad when she has the opportunity and be able to perform and show her music to others.
---
Jamie Miles – Viola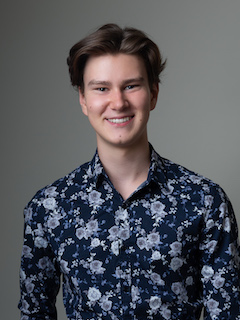 Violist Jamie Miles is 17 years old and is currently completing Year 12 at the Victorian College of the Arts Secondary School where he studies viola with Gabrielle Halloran (Melbourne Symphony Orchestra). He is the current Principal Viola of the Australian Youth Orchestra. Jamie was awarded his AMEB Licentiate Diploma with Distinction in 2020. He began the violin aged 5, adding the viola two years later, before settling on the viola's rich and mellow colour at the age of 9.
As a soloist, he has been awarded first prize at the Melbourne International Piano and Strings Festival Competition, the Boroondara Eisteddfod, several awards from the Musical Society of Victoria and the Monash Youth Music Festival. He is a regular performer in performances on 3MBS radio, and has been interviewed as part of their 'Musicmakers' podcast series. As a chamber musician he is a founding member of the award-winning Eureka Quartet. Jamie has benefited from coaching in masterclasses in Germany and Austria when touring with the Melbourne String Ensemble and has received mentoring as a member of the Australian Chamber Orchestra Academy.
Jamie is also a keen composer. He has won several composition prizes, including from the Australian Guild of Music in 2020, with several of his compositions available on SheetMusicPlus.​
---
Louise Turnball – Violin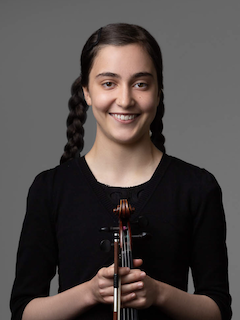 Louise Turnbull, aged 17, began violin lessons at age 3 and currently studies with Ivana Tomaskova. Louise achieved LMusA with distinction on violin in 2020. She has participated in the Australian Youth Orchestra, the Australian Chamber Orchestra Academy, Melbourne Youth Orchestra as concertmaster and principal viola, and has been a guest musician in the ANAM orchestra. Louise was awarded the R&M Dipnall Memorial Trophy for best instrumentalist 2022 at the Ringwood Eisteddfod Gala Grand Final, second prize in 3MBS 'The Talent' series 1. She has also placed first at the Melbourne International Piano and Strings Festival, the Eva Malewicz Polish music competition, Monash, Ringwood and Boorandarra Eisteddfods and been a finalist in the Melbourne Recital Centre Bach competition.
Louise is a current participant in the Melbourne Conservatorium Young Artist Academy. She was also awarded the 2021 Monash Emerging Artist prize. Louise enjoys chamber music and small ensembles as well as the larger symphonic, historically informed performance and modern works. She continues her exploration of the vast violin repertoire and will see where her musical journey takes her.
---
Maggie Wang – Cello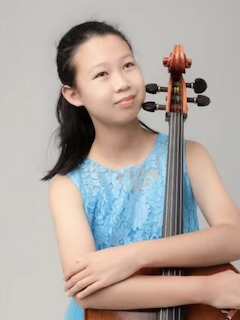 I started playing the cello at the age of eight, part of our school's strings program, which required all students of my grade to choose a string instrument. I originally played piano at that time, but when I heard the cello I loved the rich, deep sound it produced. On the day the students had to return their instruments I begged my mum to let me continue playing the cello because I loved it so much, which is how I ended up playing the cello.

I am currently learning the cello with Howard Penny and am part of many musical ensembles inside and outside school such as MYO (Melbourne Youth Orchestra), AYO (Australian Youth Orchestra) and ACO (Australian Chamber Orchestra.)
A style of music I love is classical music, I like both listening and playing classical music! I have a variety of favourite classical composers, such as Bach, Mozart, Brahms and Haydn. In the future, I would love to become a soloist as well as working with many other musicians in an orchestra or chamber music group. Apart from learning music, I also enjoy the subjects of maths and theatre studies. As well as playing the cello, my other hobbies include playing sports such as badminton, chess and other musical instruments such as singing, piano and ukulele.
---
Phillip Sametz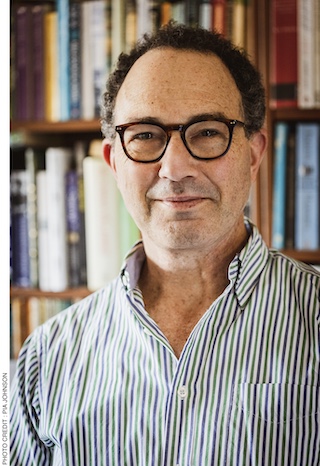 Phillip Sametz has spent his working life advocating for music and musicians – in print, online, on air, on stage and as tour leader.
In 2021 and 2022 he has led six tours for Renaissance Tours, taking groups to – among other cultural events – the Adelaide Festival, the Coriole Music Festival in South Australia's McLaren Vale and the Australian Festival of Chamber Music in Townsville.
His annotations and articles appear regularly in the program books and web pages of the Australian symphony orchestras, Victorian Opera, State Opera of South Australia and the Melbourne Recital Centre. His history of the Sydney Symphony, Play On!, was published by ABC Books. He is currently programs editor for the Adelaide Symphony Orchestra.
On ABC Classic FM, between 2008 and 2017, he presented The Past and the Curious, Screen Sounds, Sunday Recital and Classic Breakfast, as well as many documentaries and concert broadcasts. Since 2019, he has helped mentor aspiring music professionals as tutor for the Words About Music course at the Australian Youth Orchestra's annual National Music Camp.
---
Jenny Khafagi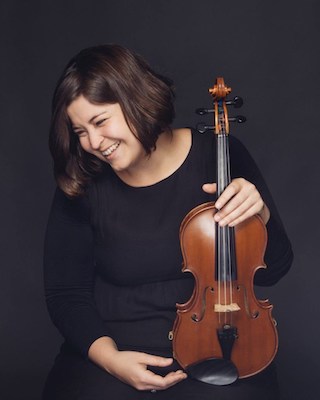 Originally from Brisbane, Jenny has been based in Melbourne since 2010 where she enjoys a rich freelancing career in both the orchestral and chamber music scenes. Between 2012 and 2019 she was the violinist in acclaimed contemporary music group, Syzygy Ensemble and in 2014 was made a core member of the Australian Chamber Orchestra's Inspire Quartet.
In chamber music, Jenny has appeared as a guest musician at many festivals around Australia including the Port Fairy Spring Music Festival, the Queensland, Melbourne, Darwin and Adelaide Festivals, the Peninsula Festival with Inventi Ensemble and the Extended Play Festival as a guest with Ensemble Offspring in Sydney. Jenny has been fortunate to undertake two residencies at the Banff Centre: in 2008 with the Elston Quartet and in 2016 as a solo and collaborative artist, performing in a recital with renowned pianist Lisa Moore.
In the orchestral world, Jenny has worked and toured extensively with the Melbourne Symphony Orchestra on both violin and viola, and in recent years has appeared as Guest Concertmaster with the Queensland Symphony Orchestra, Orchestra Victoria and Auckland Philharmonia Orchestra.
A passionate educator, she works regularly with various music education organisations and joined the staff of the Australian Youth Orchestra as a tutor at National Music Camp in 2018.
---
Emma Sullivan
Note: Emma was the originally planned adjudicator, but was unfortunately unable to attend due to illness.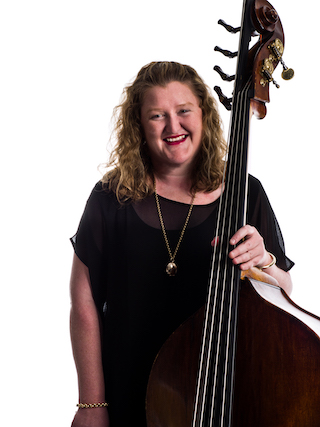 Melbourne musician and educator Dr Emma Sullivan is the principal double bassist of Melbourne Chamber Orchestra and a regular casual musician with Melbourne Symphony Orchestra. She is thrilled to be on contract with MSO for the 2022 season. As a chamber musician, Emma has had the privilege of performing with such ensembles as the Australian Octet, Melbourne Chamber Players and Inventi Ensemble and at festivals including Music by the Springs and Port Fairy Spring Music Festival. As a soloist, Emma has presented recitals at a range of Melbourne venues and was Artist-in-Residence at Tempo Rubato for March 2022.
Emma also enjoys writing about music and is a contributor to online music magazine, Cut Common. A passionate educator, Emma relishes the opportunity to share her love of the double bass with her students. She is the proud founder of Victorian College of the Arts Secondary School Double Bass Day, which brings together bass students and educators from across Victoria, and Women in Bass, which celebrates female and gender diverse bass players.
Emma's playing and pedagogy is informed and inspired by her double bass colleagues, teachers and mentors, especially Michael Morgan, Jeff Bradetich and Thierry Barbé
---
See the list of previous competition winners